Ancestors of Francesca Silvana Allen
Welcome to my web site! Many hours of work have been put into the research and documentation of these ancestors. I hope you will benefit from the information. Many thanks to everyone who has helped me put this together.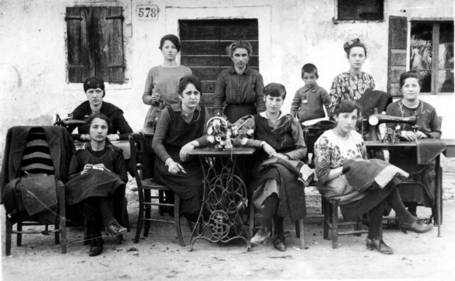 Tailoring College in Maniago, Italy about 1921.
My grandmother, Beatrice Mazzoli, is on the right in the back row.
---
Table of Contents
Pedigree Chart for Francesca Silvana ALLEN
Surname List
Index of Names

---
Contact Information
Send E-mail to fran@tinzan.co.uk